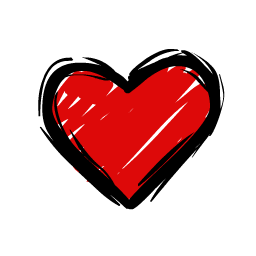 Our clients aren't shy about recommending our services to their friends and peers.  We weren't sure what they loved most—our open communication, our determination to make their books as close to perfect as we can, our timely turnaround, or our fair pricing.
So, we asked them.
And what they said warmed our hearts!
Amy Atwell has been an absolute joy to work with.  She is efficient, fast, reliable, and always friendly and upbeat in all her emails.  Her knowledge of "techie" matters and her willingness to take charge and handle things for me makes it easier for me to spend time doing what matters most—writing the next book. I don't know what I'd do without Amy and AuthorEMS!
—Julianne MacLean, USA Today bestselling author of  The Color of Heaven Series
Because I'm new to Indie publishing, I did my research to ensure the adventure progressed as smoothly as possible. The decision to contact AuthorEMS to format Christmas Crush was absolutely the best. During the process, no question I asked went unanswered. Even when I messed up and needed changes to the file, they were done, and the file promptly returned to me. The whole AuthorEMS experience was great!
–Mickie Sherwood, Sweet, and spicy romance – a heartbeat away!
It's a pleasure working with Amy and Kirby at AuthorEMS. When I needed help formatting and uploading my independently published books for sale in the Apple store, they jumped right in with prompt, professional, thorough assistance. I couldn't be more pleased with AuthorEMS's services. Thank you, Amy and Kirby!
–Lara Adrian, New York Times bestselling author of the Dragon Chalice Series
I hired AuthorEMS to convert and upload my book, Loving the Marquess, to Apple iTunes and I will definitely be using them again! Amy was professional and communicated with me every step of the way so I would know what to expect and when. If you want to upload your book to iTunes directly but don't own a Mac, I highly recommend AuthorEMS.
—Suzanna Medeiros, Regency-set historicals  featuring "handsome heroes, irresistible rogues"
Amy Atwell is prompt, professional, and delivers an excellently formatted book. I've been so pleased with her work that I'm in the process of having her reformat my previous books. During my self-publishing journey, I've had three other formatters. Amy is by far the best!
—Debra Holland, USA Today bestselling author of the Montana Sky Series
Great experience! Loved the easy, fast, process, and Amy was extremely helpful and quick to reply to all my questions.
—K.E. Saxon, author of The Highlands Trilogy
I can't say enough good things about Amy's formatting and Apple uploading service. She's fast, she's good, she's amazing. And the prices are very reasonable. I haven't had one problem with any of her files. Plus, she's given me advice on Apple, which I've needed because sometimes it seems like a maze with no way out. Amy is the golden thread that leads me out of the maze. I recommend her to everyone.
—Edie Ramer, author of the Miracle Interrupted Series
Amy and AuthorEMS were a lifesaver for me when I decided to upload directly to Apple for iBooks sales of my republished works. From her intro and information letter to her follow-ups with me as we went through the process (her doing the hard work!), every step was handled professionally, thoroughly and in a timely manner. I highly recommend Amy and AuthorEMS if you are looking for help in formatting and distributing your digital and indie works.
—Terri Brisbin, author of "Compelling, sexy historical romance"
AuthorEMS has provided me exemplary service in the formatting of my ebooks and their Apple upload services. Emails never go unanswered, and Amy is wonderful about answering questions, or fixing something I've goofed up without complaint. I've recommended her over and over again, and will continue to do so.
—Stacey Joy Netzel, USA Today bestselling author of Welcome to Redemption Series
AuthorEMS was referred to me by author Marcia King-Gamble. She complimented the quality of service, timeliness, and easy working relationship. From the beginning to the end of the project, there was pure professionalism. Working with someone who understood the publishing business, especially from the author's perspective, allowed for a proactive approach to possible issues. I valued the suggestions, along the way, for a better product. I found the experience an efficient and effective use of my time and resources.
—Michelle Monkou, bestselling romance author and 2013 Emma finalist
Friendly, fast and eminently efficient, Amy and AuthorEMS have been stellar any time Mr. Lyons or I had need of advice or service. I cannot recommend them highly enough.
—Larissa Lyons, author of Miss Isabella Thaws a Frosty Lord
I can't recommend Author E.M.S. highly enough! Amy Atwell is my Obi-Wan Kenobi. Her boundless patience and ability is only surpassed by her knowledge and expertise. Not only do I recommend her to anyone thinking about self-publishing, I encourage people to see for themselves all of the areas she excels in. She took the stress out of a very daunting experience of self-publishing for the first time and made my life so much easier. You want this woman on your team. Trust me. It doesn't get better than Amy Atwell and Author E.M.S.
—Dee J. Adams, award-winning author of Adrenaline Highs series
Amy's professionalism and quality work is well worth the fees she charges. I was thoroughly delighted with her work, her quick responses to questions, her help when I got stuck on something I was trying to do. I've never looked back. She's now doing all my formatting, right from the start. Her work provides an author peace of mind that they've chosen the best person possible to make the format needed for the contents of his/her book shine. Amy Atwell's a professional you can count on.
—Casey Clifford, author of the Soul String Series
I heartily recommend Amy Atwell's Apple Upload Service for anyone without a Mac who wants to upload their ebooks directly to Apple instead of going through an aggregator. Amy is a dream to work with. She's quick to respond and very knowledgeable, and she also offers formatting for the books she uploads at a reasonable price. I love having the ability to check the sales of my Apple ebooks whenever I want and also the ability to quickly change pricing for special promotions. I will definitely use Amy's services again.
—Cindy Procter-King, author of "fun, fresh, flirty romance"
The services of AuthorEMS saved me precious writing time by allowing me to turn the work over to a trusted resource. All projects were completed on time, and Amy was extremely generous (and patient!) with answering my questions. Her suggestions and attention to detail led to layout improvements that I would not have achieved on my own. In short, AuthorEMS saved my butt. Thank you, AuthorEMS!
—Adrienne Giordano, USA Today bestselling author of the Private Protectors Series
Fast, efficient, and knowledgeable.
—Jennifer Estep,  New York Times bestselling author of the Bigtime Series
Amy Atwell provides 5-star service every step of the way. She's efficient, professional, and truly understands authors. She's also an absolute joy to work with. I give her my highest recommendation.
—Shelly Thacker, national bestselling author of the Stolen Brides series
I highly recommend Amy Atwell and AuthorEMS!  Amy is fast, reliable, professional, and excellent at keeping her clients in the loop.  The formatting Amy does for my indie books is top-notch.  And while I have a Mac and could probably learn to upload my books, I prefer for Amy to do it because she can deal with any tech glitches that might arise.  Having AuthorEMS in my corner means I can focus on the writing while knowing the technical stuff is being done by a professional.  I don't know what I'd do without Amy!
—Lynn Raye Harris, USA Today Bestselling Author of Hot Pursuit
I was most pleased with Amy Atwell's work and recommend her to my writer frieinds. She makes herself accessible and does accurate work in the least amount of time. I will have her format my next novel.
—Dolores Else, author of historical romance
I love the work Amy has done for me.  She has saved me so much time and frustration.  I recommend her work time and again to my friends and colleagues.  Amy and her staff are always there to answer my questions, too and to help me when I've forgotten how to get on to Apple.  🙂  I cannot recommend her services highly enough.
—Cynthia Woolf, Author of futuristic and historical  romances
Working with Amy is terrific. She's responsive, professional and reasonably priced – and AuthorEMS makes my digital books look great, too. This is one customer who keeps coming back.
—Deborah Cooke, nationally bestselling author  also writing as Claire Delacroix
Author EMS and the formatting genies, Amy and Kirby, are very professional and easy to work with.  Don't worry if you're techno phobic, they'll walk you through the process so you can create a fabulous product.
—Ann DeFee, author of  "sassy, sexy and southern romances"
Amy Atwell and AEMS are the perfect answer for anyone looking to set up as an independent publisher. Fast, responsive and easy to work with, they make the 'hard parts' of e-publishing a breeze. Their library is a growing vault of vital knowledge, collected in one easy-to-find location. AEMS are the people you want in your corner.
—C.B. Pratt, author of Eno the Thracian Adventure Fantasies
My experience working with Amy Atwell at AuthorEMS has been absolutely terrific! Amy and her assistant Kirby have re-formatted 16 of my books and done a splendid job of not only making them uniform and beautiful, but also catching errors, communicating promptly, and meeting deadlines for me. Amy has also uploaded my books to Apple, and she patiently walked me through the initial process of setting up my account. She has been available for questions via email, phone, or Skype, and she is always patient, professional, and cheerful. I am so glad I found Amy Atwell and AuthorEMS!
—Cynthia Wright, award-winning author of historical romance
AuthorEMS is a great source of help for Indie authors. They're affordable and professional, a perfect combination. Amy is organized and easy to work with and I would recommend AuthorEMS to any author looking for help with formatting or uploading to Apple.
—Katie Reus, author of  Red Stone Security  Series and  Moon Shifter Series
I take the look and formatting of my books really seriously. I've worked hard on the contents, and I want them displayed to their maximum advantage. Enter AuthorEMS. They are professional, and as set on perfection as I am. I have no hesitation recommending them to anyone who wants their ebook formatted to the highest industry standard.
—Michelle Diener, author of historical fiction
Working with Amy has been a blessing. She is so professional and efficient in getting my manuscripts formatted and published on iTunes. I feel totally confident putting my books in her hands. She told me what she was going to do and then answered all my questions until the job was completed to my total satisfaction.
—Karla Darcy, Bestselling Amazon Author of the Sweet Deception Regencies.
I am delighted to recommend the unbeatable team at Author E.M.S.  Turnaround is quick and the end product awesome. Amy's technical expertise, eagle eye, and attention to detail are the reasons I keep coming back. I can't think of a more professional team to work with.
—Marcia King-Gamble, multi-published author
Several of my author friends recommended AuthorEMS for ebook formatting. I'm so glad they did. AuthorEMS is professional, knowledgeable, accessible, and fast. Once I finally had all my edits finished, I was much closer to my release date than I had anticipated. AuthorEMS worked with me and made sure I was able to get everything uploaded in time. They saved me valuable time and money. I couldn't be happier with the end result, and I look forward to working with them again and again.
—Elle J Rossi, author of paranormal and fantasy romance
Happy and thoroughly satisfied! That's my experience with AuthorEMS. I'm not the greatest multitasker, so AuthorEMS has been a godsend to me. Fast, friendly, knowledgeable, and reasonably priced…I cannot recommend them highly enough.
—Donna Marie Rogers, USA Today bestselling author of Welcome to Redemption Series
AuthorEMS has also prepared two multi-author book bundles for me—each one with unique properties that were handled with exquisite care. When I've had to go back and make changes to a published document, AuthorEMS has worked with me graciously, and with such precise attention to detail that they've caught minute errors that my critique partners and my editor missed. There is simply no better formatting service than AuthorEMS.
—L. j. Charles, USA Today bestselling author of the Everly Gray Adventures
AuthorEMS exceeded my expectations in terms of prompt and friendly communication, upload speed and overall value for money. I have used AuthorEMS several times now, and will continue to do so as I always receive exceptional service. 
—Alison Roundtree, LEARN WA (Australia)
Amy and the AuthorEMS team make my life easier. Whether it's formatting my indie-published books or helping me manage my author accounts, Amy's services fit my budget and save me time. I'm a more productive writer because of AuthorEMS.
—Misty Evans, award-winning author of  the Witches Anonymous Series and Super Agent Series