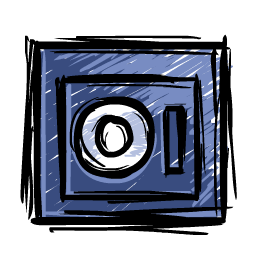 Do you feel like you're constantly plugged in these days?
You're not alone.
In a world where technology advancements often leave us feeling a little lost (regardless of all those GPS chips in every device we own), sometimes you just want a place where you can get the basic answers.
So we created the Technology Vault.
In the menu at left, you'll discover Tips 4 WIPS, a series by Joan Leacott on making the most of MS Word as you format your manuscript for submission. Alice Anderson shares how she uses Evernote to reduce the amount of papers she has to trail. Kirby Anderson gives a beginner's overview of HTML and why a little knowledge can be a big help.
There are also other sections involving technology that are not in this section. Under Self-Publishing, look for Guido Henkel's series on Take Pride in Your eBook Formatting. Jamie Raintree offers guidance in setting up your own website and blog using WordPress.org.  And Margaret Golla gives step-by-step lessons in creating a website and blog on Blogger.
If you don't find what you're looking for here (yes, it's possible–we're still growing!), use the Search box in the upper right and type in whatever you'd like to find. Chances are we have something on it.
You can also check out all our Technology posts from our Daily Tips blog.