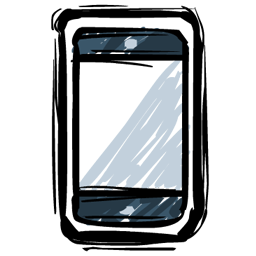 Apple Upload Service
Now you can upload directly to Apple's iBookstores.
We'll help you upload your ebook to the Apple iTunes bookstore and bypass the aggregators. What are the advantages?
You'll be the publisher
Keep 100% of your royalties from Apple
Check your sales daily
Change your book's availability and price anytime
Why don't all indie authors upload directly to Apple themselves?
For starters, you have to use a special software that only works on Apple MacIntosh computers—no PCs, smartphones or tablets allowed. Then, Apple's minimum requirements for information and the specific formatting of your book file are much more strict than other digital retailers.  It takes a lot of time and study just to upload one book.  Let us do it with you—that way, you can get back to finishing your next book.
What We Do
First, we'll advise you as you set up your publisher account at Apple's iTunes Connect. If you send us an .ePub to upload, we'll review it with an eye for Apple's quality standards. After uploading more than 100 books, we know certain things will delay your upload—or make it fail completely. (One example: Apple doesn't care to sell books that have links to or mention Amazon!) If we spot potential problems, we'll alert you so that you can have your formatter make changes to your .ePub file.
Depending on our schedule, your book can be uploaded within a few days—longer if you ask us to format your book first or your book needs re-formatting. Once uploaded, Apple reviews your book for quality assurance. Not to worry, we monitor it to make sure the book goes live without any "errors" or "tickets."  If there's a problem, we help solve it—without requiring a lot of your time.
Once your book is approved by Apple, it goes "live" on the iTunes bookstores, and is available for purchase by customers in 50+ countries. After that, you're in control. And if you need us? We're only an email away.
Need an .ePub for iBooks, Nook, or Kobo?
Or a .mobi for Kindle?

Get .epub & .mobi
Curious to hear what our clients say?

Read Testimonials